---
Pattern Creation
Textures are created with ink, oil, and salt on an acetate paper to create the mood of water contamination.
---
---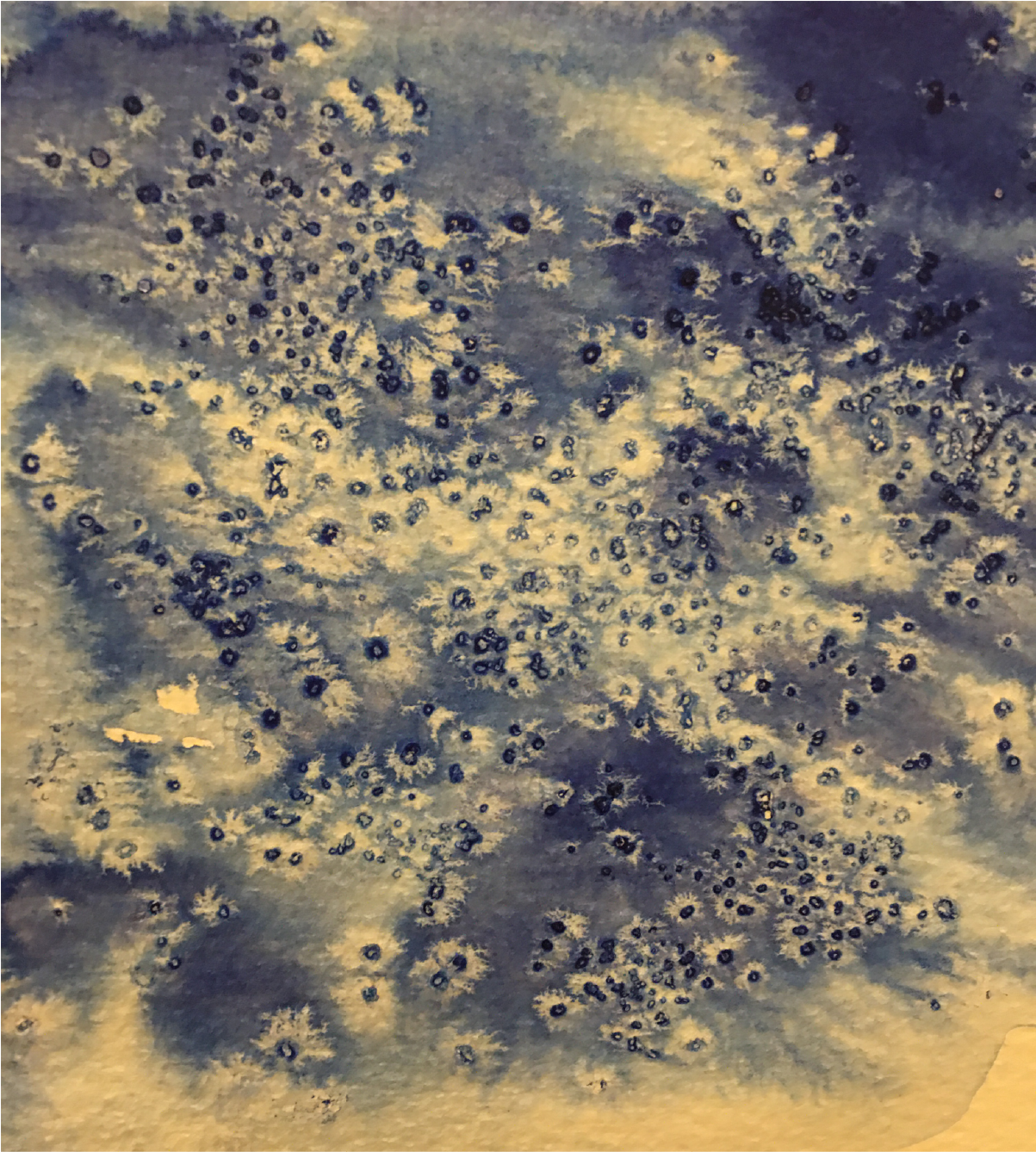 This series of designs and mock-up explores the use of color and different materials and shape for the product, an aluminum can. The can idea came from an imagination about the future where water might need to be protected in sealed cans.

Second series of packaging focuses on colour and texture. It explores the effects when the centrepiece of the project becomes as vibrant as the supporting advertisement materials.
---
---
---
Final Package Design
The aspects of radioactive components are on the bottle through the radioactive logo and ingredient list. Still, it is in a subtle matter where people may not be able to notice right away. The bottle is presented in plastic to highlight the insensitivity of sustainability.

An activist movement is added inside the bottle design. On the inside of the bottle, shown between the gaps of the outer package, the side effects and dangers of radioactive water are described in detail.

The overall voice of this work is as if the contamination had already happened. It represents how society would normalize the dangers of mismanaged nuclear waste and continue to promote the distorted norm.
---
---
---
Takeaways
The square cards work as a hint to the subject matter through image and short statement. The QR code placed in the back of the card will direct people to social media account for information. And the hashtag stickers are made for people to take and promote the matter by placing it on their daily objects.

Card Size: 2.5x2.5 inch / Sticker Size: 4x1 inch
---
---