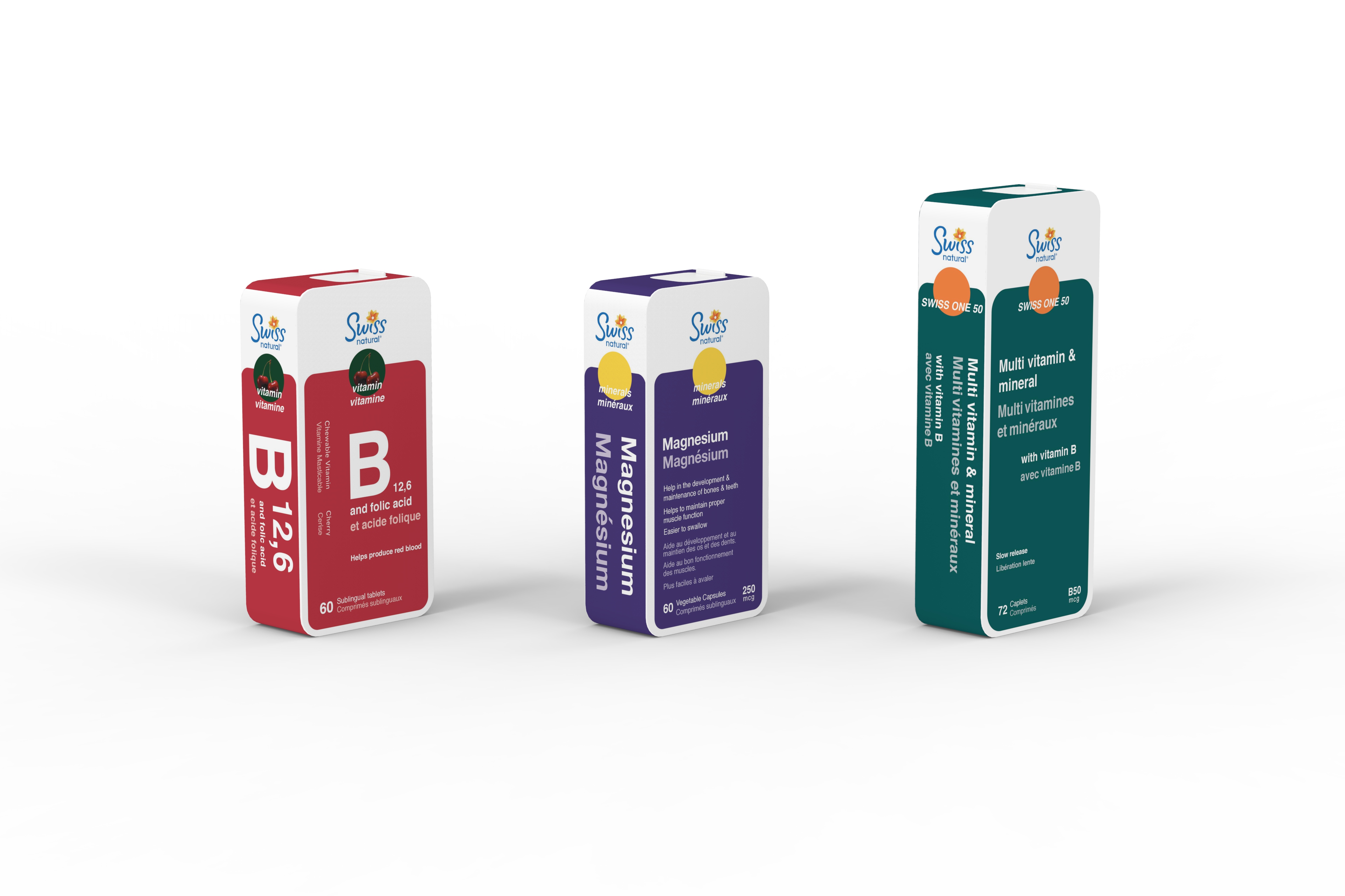 ---
Swiss Natural
Package Redesign
---
Targeting the needs and wants of the baby boom generation born between 1946 and 1964 who like to interact with their brands in a personal way, the
Swiss One
supplements are made in a new form and package design.
The focus is on increasing legibility for easier access to the required information in deciding to purchase through providing a flat surface.
Furthermore, the new form of the package allows the consumers to stack the supplements like a book and effortlessly recognize the label.
- Collaboration with Candy Lu, Crystal Xiong